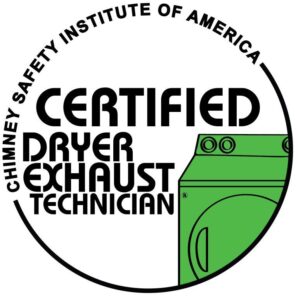 Certified Safety Expert

A Professional Gent to Clean Your Vent
Established 2008
With the current state of the economy many "jacks of all trades" have entered the dryer vent business to try to supplement their income.
We do not clean heating ducts, clean carpets or sweep chimneys as our primary business.
We ONLY work on dryer vents. Thats It!!!  Nothing else.
There are only 2 Certified Dryer Exhaust Technicians in the Capital District.
One has been in business only 2 years.
WE ARE THE ONLY CERTIFIED DRYER EXHAUST TECHNICIAN IN THE CAPITAL DISTRICT WITH 12 YEARS OF EXPERIENCE.
2021 STARTS OUR 13TH YEAR IN BUSINESS.
We may not be the cheapest but we aren't the most expensive either.  Beware of companies that offer you a "special price".  They usually will try to upsell you once they are in the house.
Lets face it, it takes a certain amount of money to run a business, keep the truck on the road, insurance, gas, etc. etc.
If a company offers you a "special price" that price problably doesn't even cover their overhead.
We offer a price that is fair to you and to me so I don't have to upsell you just to make a profit.
We educate all of our customers.
Please feel free to visit all the pages of this website. It is chuck full with useful information regarding the safety and economic issues associated with your dryer.
Not only will you receive quality expert service from a certified safety expert, but you will also learn how to keep your dryer operating safely and efficiently to prevent fires and save money on your utility bills. We are committed to educate you of the hazards within a dryer vent in addition to performing an important service.
Give me a call at 518-945-VENT (8368) and we can discuss your dryer vent needs.